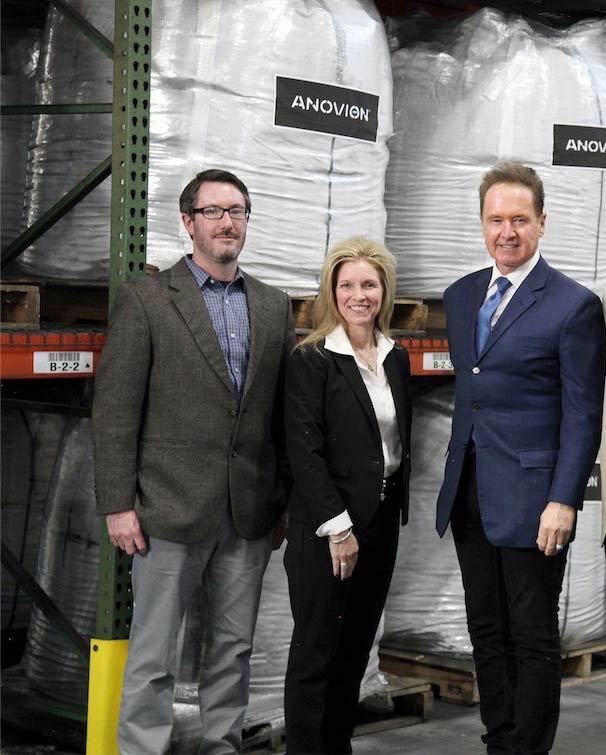 This week, Anovion Technologies welcomed US Representative Brian Higgins (NY-26) to our Sanborn, New York, plant for a tour of our synthetic graphite production facility. Throughout his visit, we had the opportunity to discuss how recent developments have helped shape our vision of a clean energy future powered by our engineered anode materials used in lithium-ion batteries.
"Anovion's recent grant nomination from the Department of Energy has positioned them to succeed in their mission of securing the country's domestic lithium-ion battery supply chain while bringing jobs to the area," commented Rep. Higgins. "I look forward to witnessing the hard work they will put in to achieve resilient, secure and sustainable synthetic graphite production."
As the demand for these critical minerals in the US increases, Anovion continues to showcase future plans for our facility expansion and how our ongoing efforts will create hundreds of new jobs in the state of New York.
Anovion CEO Eric Stopka said, "We want to share our sincere appreciation to Rep. Higgins for his visit and long-term support of Anovion and our efforts in Sanborn. Such relationships are a valuable part of our continued success, and we look forward to welcoming him back as we continue to hit new milestones and expand our ties to upstate New York."
Media Contact:
Jennifer Nardicchio
Global Director, Marketing and Communications